Westville Boys' High School (WBHS) Golf can be proud of its track record over the past ten years, producing seven SA Schools players and winning the KZN Schools champs six times during this period.
The school is now thrilled to announce that a state-of-the-art putting green has been installed on campus that is going to greatly enhance the golfing skills for the learners and add to the already exceptional facilities that exist at the school.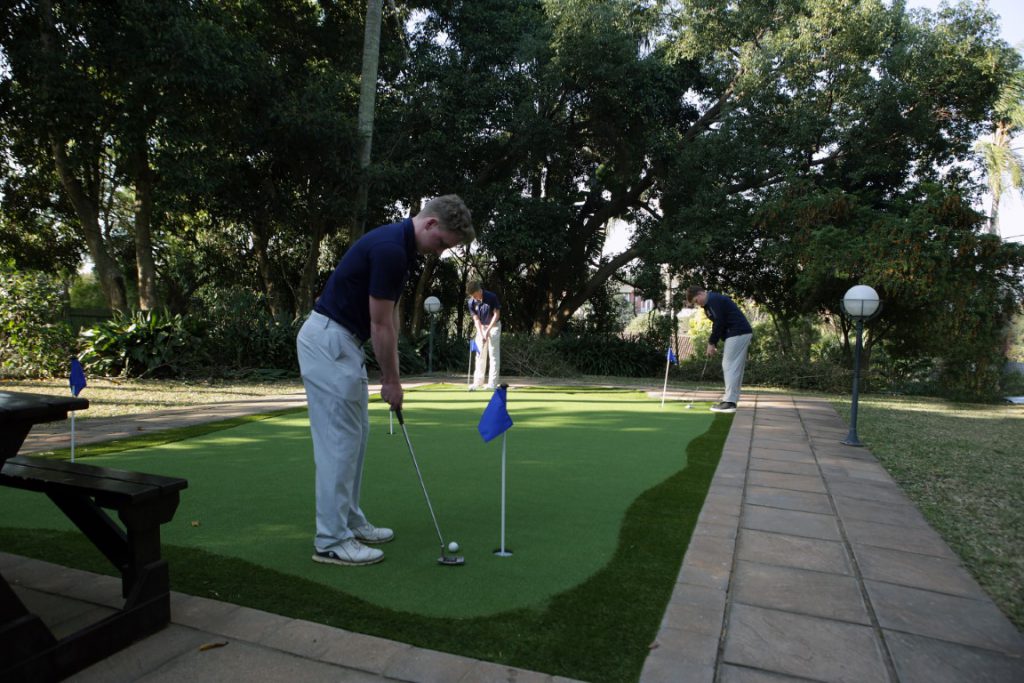 The boys can now practice putting and chipping in their free time and during the weekly time tabled sports period.  "Westville Boys' High School is extremely grateful to the WBHS Foundation for this wonderful new facility" confirmed the Head of Golf, Pam Hayward.
She goes on to add, "For the past four years, Westville Boys' High School has hosted the prestigious WBHS Sun City Golf Festival.  It is unfortunate that our boys, especially our matric golfers, have missed out on attending this prominent event this year.  This golfing festival has grown considerably in the past four years and in 2019 attracted 32 of the best Golf schools from South Africa, Zimbabwe and Namibia. Despite having a very competitive WBHS Golf team this year, it is unfortunate that all events on the golf calendar have been cancelled due to Covid-19."
WBHS currently has three players in the KZN Representative teams.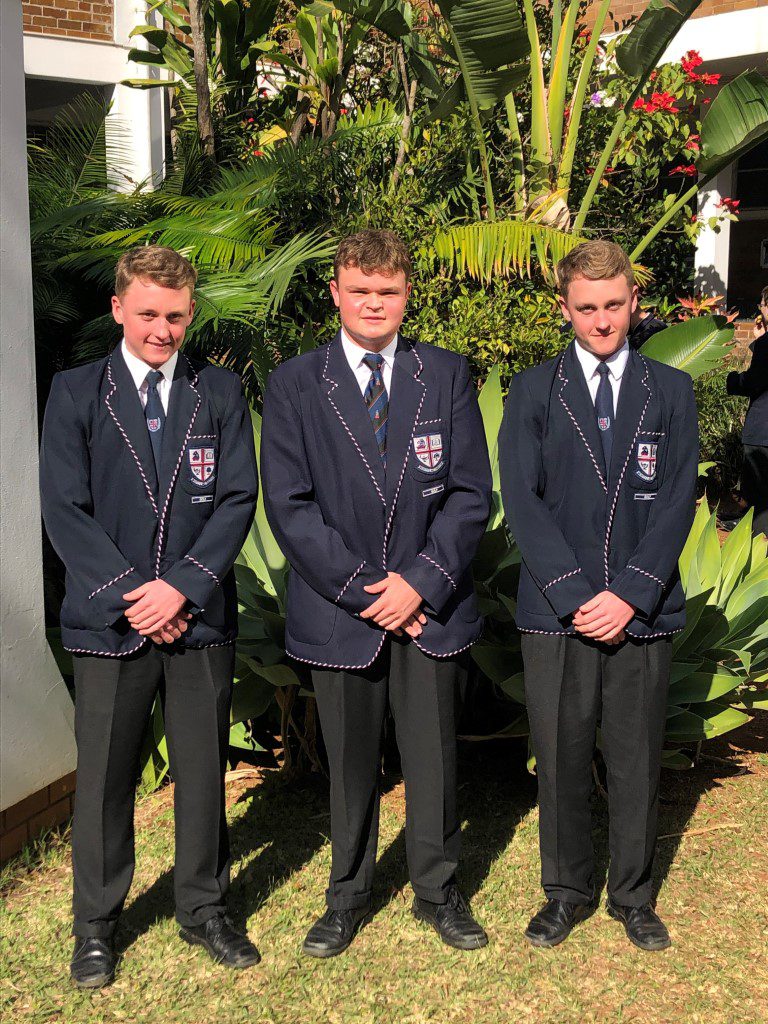 Luke Cubitt,  Mitchell Hampson and Jack Cubitt (pictured above) were selected for the KZN U/19 junior Team and U/19A Schools Team in 2019.
We also have Janco Vogel, Haidyn Haggie and Travis Welsh playing in the KZN Coastal Regional teams. Our current juniors, Keegan Horner, Akhil and Kairav Maduray, Matthew Demmer look promising for the future.
In addition, Jack Cubitt was selected for the SA Schools team in 2019 and Mitchell Hampson in 2018.
Graduates of Westville Old Boys' Golf programme have really excelled. Clayton Mansfield (2013 Old Boy) has recently secured full playing rights on the Sunshine Professional Tour.  The School is delighted for him and will be supporting his journey as he tees up alongside other WBHS professionals, Bryce Easton (2005 Old Boy) and Keith Horne (1989 Old Boy).
Recent matriculants Jason and Jono Broomhead are stalwart members of the KZN Men's team and Ryan Welsh, our assistant coach and SA Schools graduate, has been very competitive in local men's tournaments and hopefully when Golf resumes, he too will be knocking on the door for Provincial Men's selection.
"The most important shot in Golf is the next one."  We look forward to what the future holds for our Westville Golfers.