Hockey Report: Westville vs College – 7 May 2021
Westville Start the Season with a Win against Rivals, Glenwood
The Westville 1st Hockey Team started their season off with a bang with a big win against local rivals, Glenwood. The away win will give them a great outlook for the rest of the season.
Glenwood started the better side in the first chukka with Westville looking a bit lethargic and untidy. Right at the end of the first Chukka Glenwood won a Penalty Corner and Wandile Nyuswa finished emphatically into the top right corner. 
Westville started better in the second chukka and won a Penalty Corner early on through defender, William Gillatt who finished from the legs of Glenwood Goalkeeper, Banele Cele. The rest of the chukka was an arm wrestle for control and Westville started to edge Glenwood out and control the game with longer bouts of possession.
The start of the third chukka was exactly what Westville needed, Kade Burns linked up with Ross Dickinson who played a ball across the face of goal for youngster Blake Simpson to score and give Westville the lead. Westville started to take more and more control in the game and they seemed to grow in confidence as the chukka went on, they had to be on their toes defensively with Monde Shange proving to be a threat.
Westville took the game by the scruff of the neck in the fourth chukka and won another early penalty corner with Cole Tregear flicking low into the bottom right corner. Glenwood started to lose their structure, which allowed Kade Burns to score another well-worked field goal to take the score to 4-1. In the last movement of the game, Westville won another penalty corner and Ryan Badham scored the rebound to finish the game 5-1.
The u14A team had a great 5-1 win to start their season on a fantastic note. Goals came fromSeth Simpson, Gustav Snyman, Vukile Mavela (2) and Heath Stott.
The u16A team had a 5-1 win after a dominant performance. Goals came from Luke van der Merwe (2), Warwick Field, Caleb van Loenen and Joshua Beck.
Westville only recorded one loss against Glenwood down the line – a phenomenal achievement.
14A 5-0 W
14B 1-0 W
14C 9-0 W
14D 0-0
16A 5-1 W
16B 5-0 W
16C 0-1 L
16D 2-0 W
16E 3-1 W
16F 3-0 W
1st 5-1 W
2nd 2-0 W
3rd 5-0 W
Cameron Mackay
Director of Hockey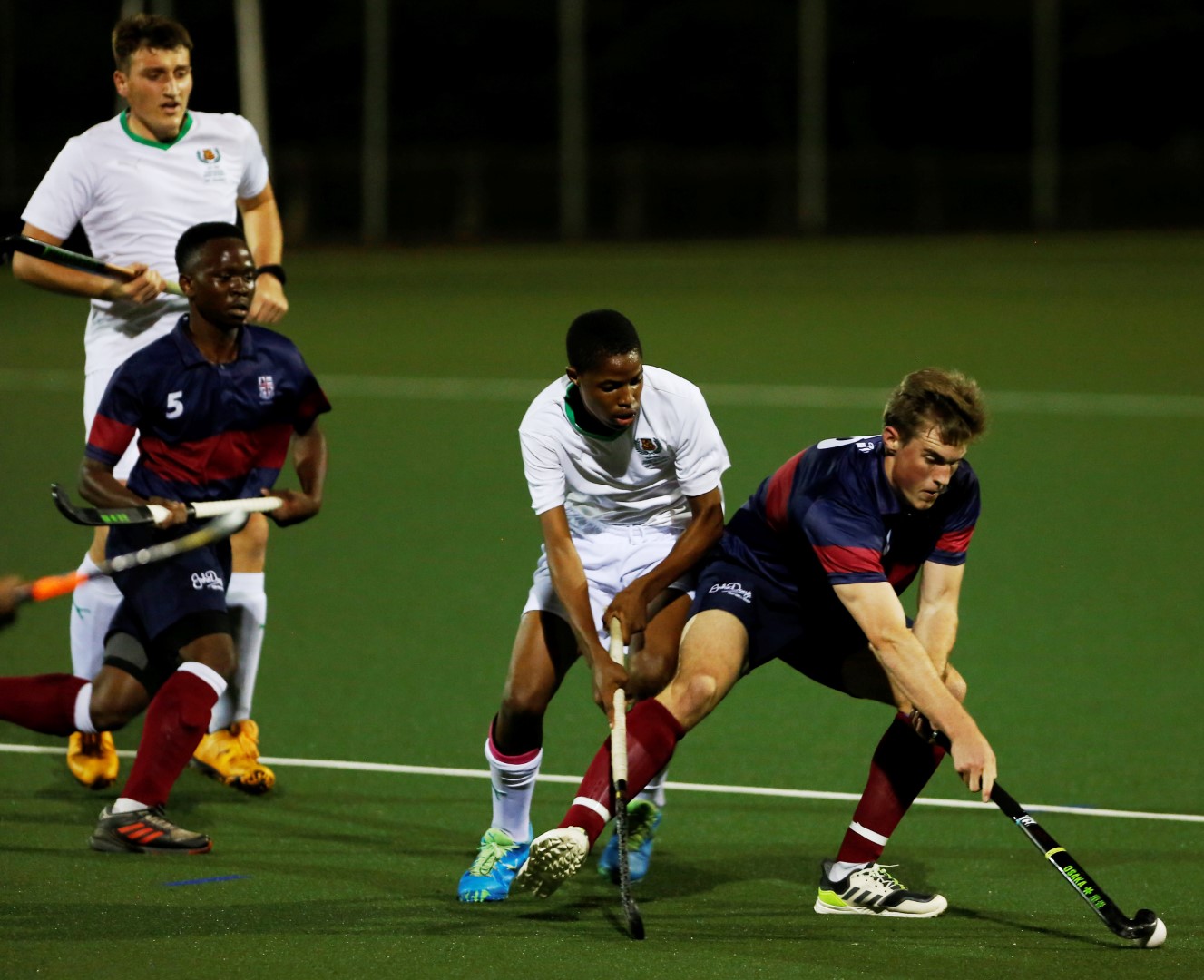 William Gillatt who scored one of Westville's five goals on Friday night on the ball and Qhama Nyathi in support against Glenwood High School.PHOTO CREDIT: Ethan Dixon