Westville Boys' High School is extremely grateful to the Class of 1980 for the new addition to Bowdens field – a magnificent shade cloth awning over a portion of the stands.  This could not have come at a better time as the school prepares for the return to sport in the near future!
This project was initiated by 1980 Headboy, Kim Challis-Chandler and Deputy Headboy, Tony Singleton.  Together with the expertise of fellow Old Boy and Architect, Peter Whitehouse and the monetary contributions from many of the Old Boys from the Class of 1980, this project has now become a reality!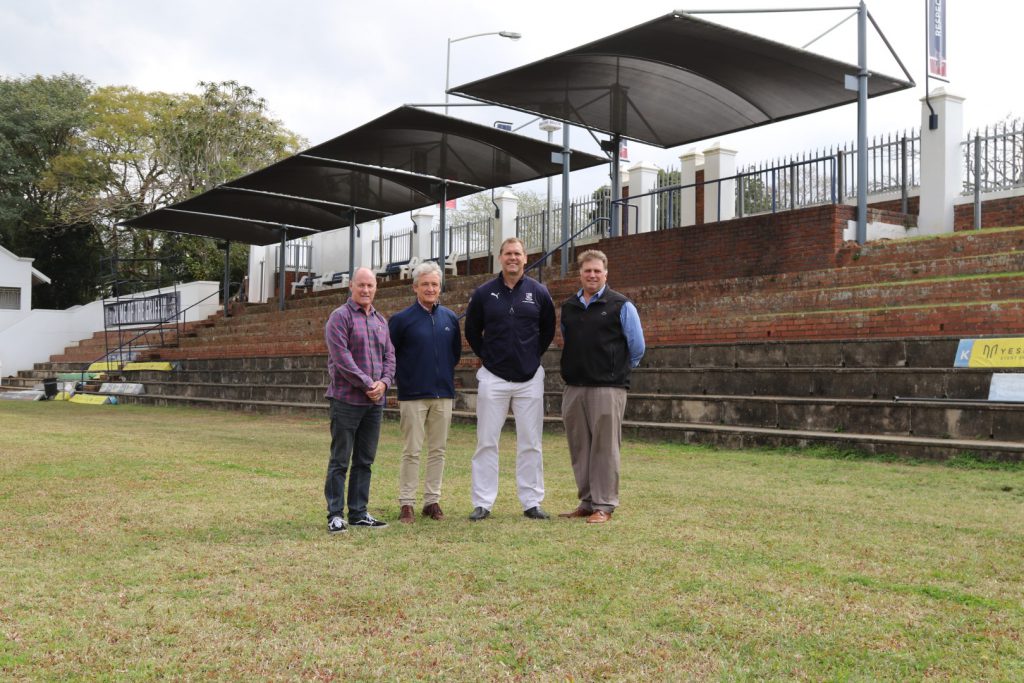 Deputy Head Boy (1980) , Tony Singleton together with architect, Peter Whitehouse, Dieter Kriese (WOBA Chairperson) and Kim Challis-Chandler (Head Boy 1980)
Westville Old Boys' Association (WOBA) was extremely pleased to welcome back a few Old Boys from the Class of 1980 for an official handover on Bowdens Field.
Chairperson Dieter Kriese said, "Despite the fact that we were not able to host the annual Old Boys' Reunion this year, the class of 1980 rallied around and supported this amazing project!  Thank you to every Old Boy who contributed to this project and to Kim and Tony, special thanks to you both for driving this project throughout this challenging year."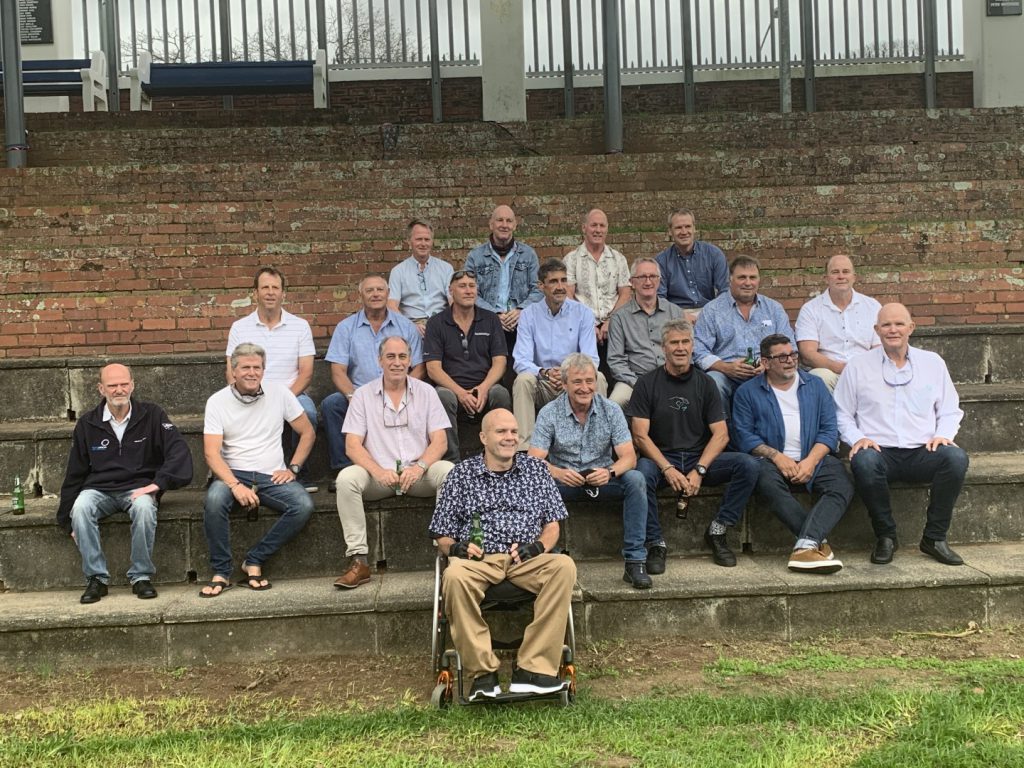 A small gathering from the Class of 1980 at the official handover.