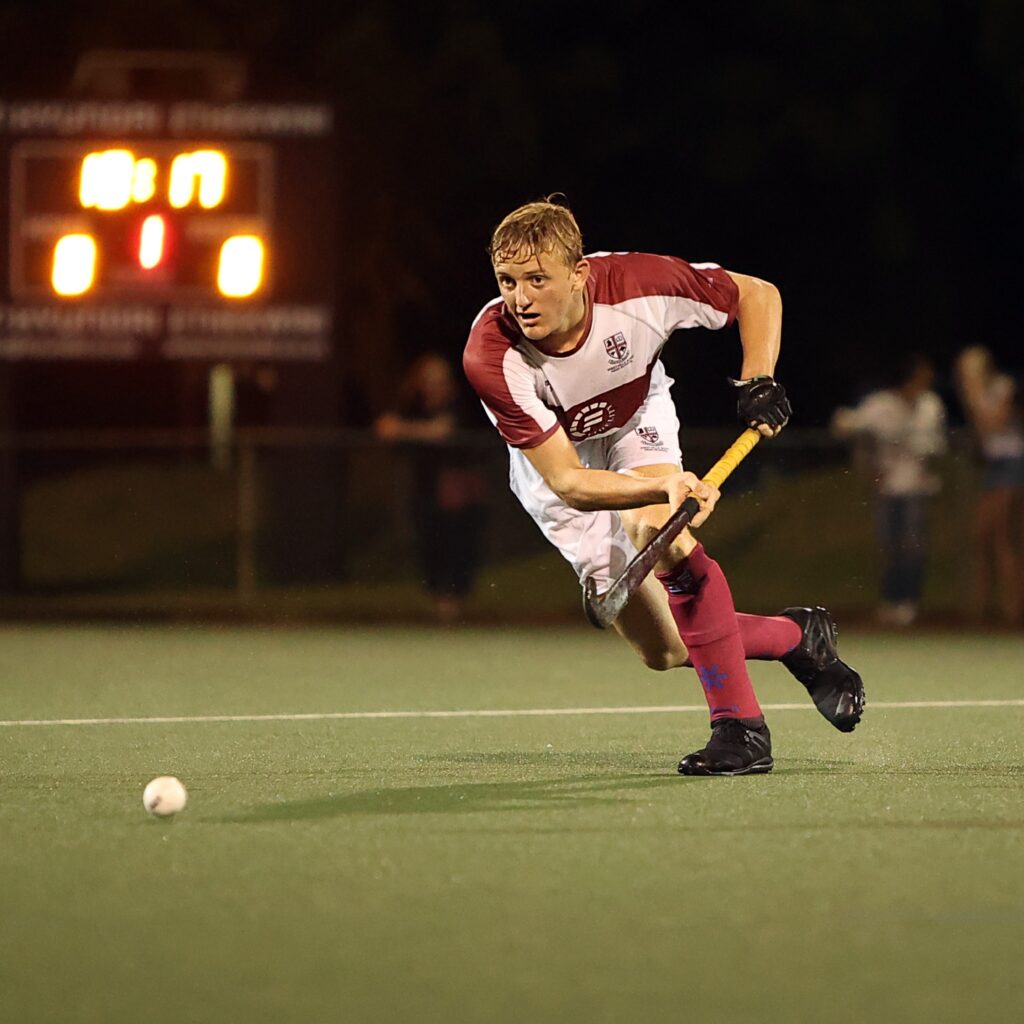 Hockey Vs Northwood:
1st 1-1
2nd 0-1 L
3rd 2-1 W
4th 0-1 L
5th 0-0
16A 2-3 L
16B 0-2 L
16C 3-1 W
16D 3-0 W
16E 4-2 W
16F 1-1
14A 0-2 L
14B 4-1 W
14C 1-3 L
14D 0-3 L
Played: 15
Won: 5
Drew: 3
Lost: 7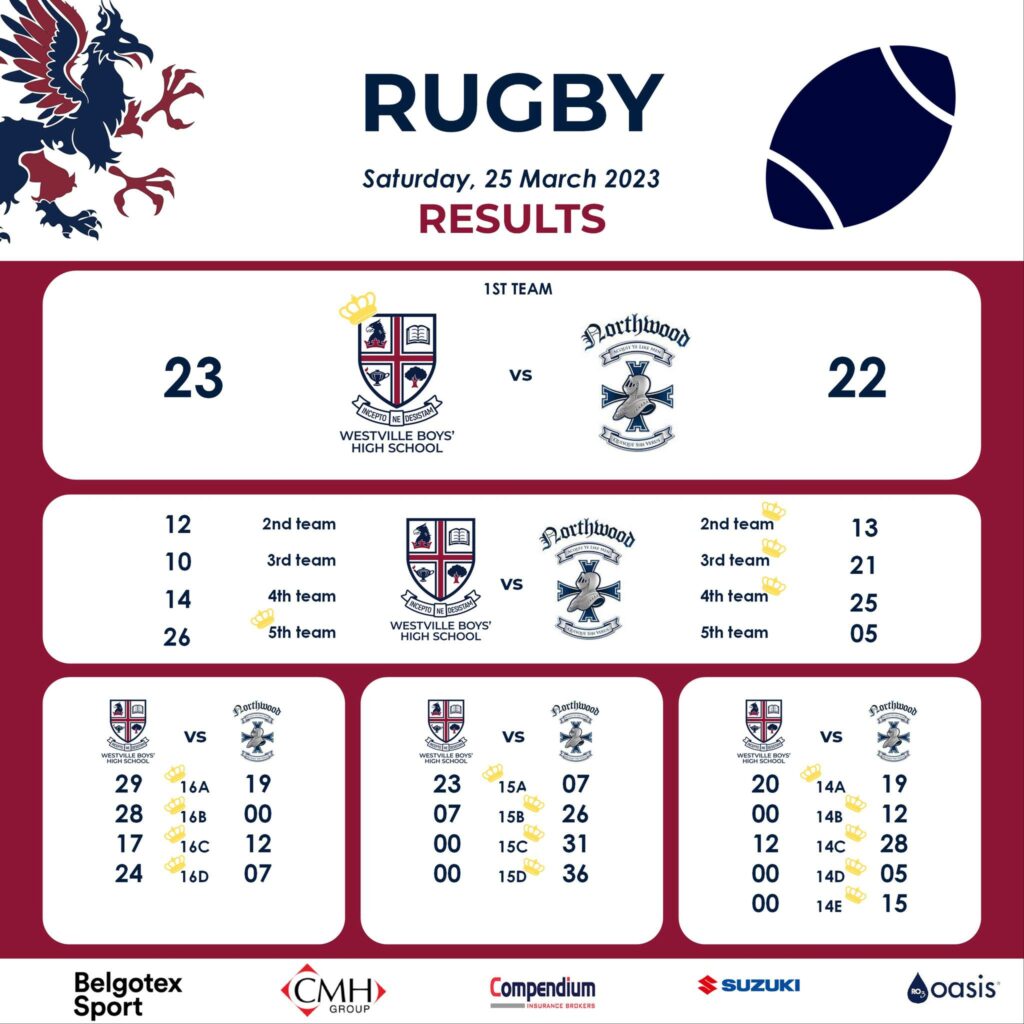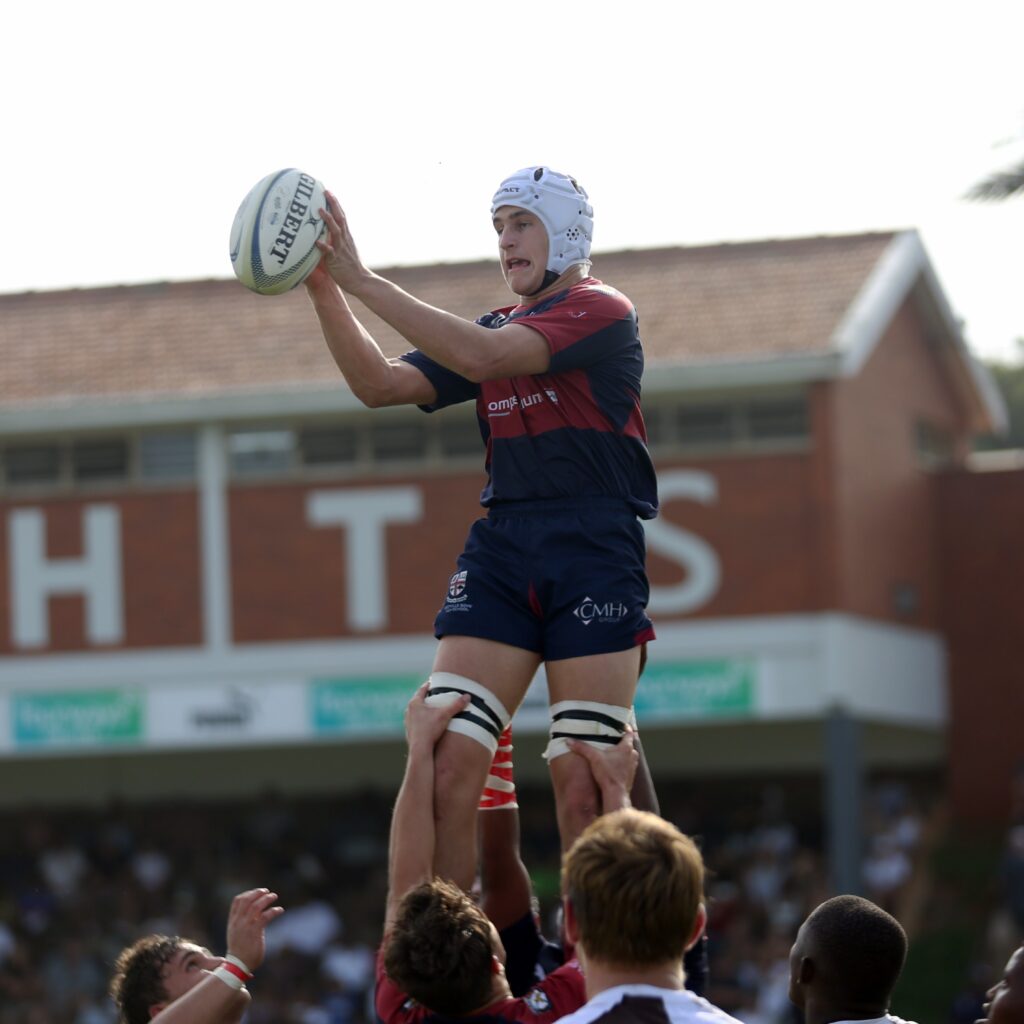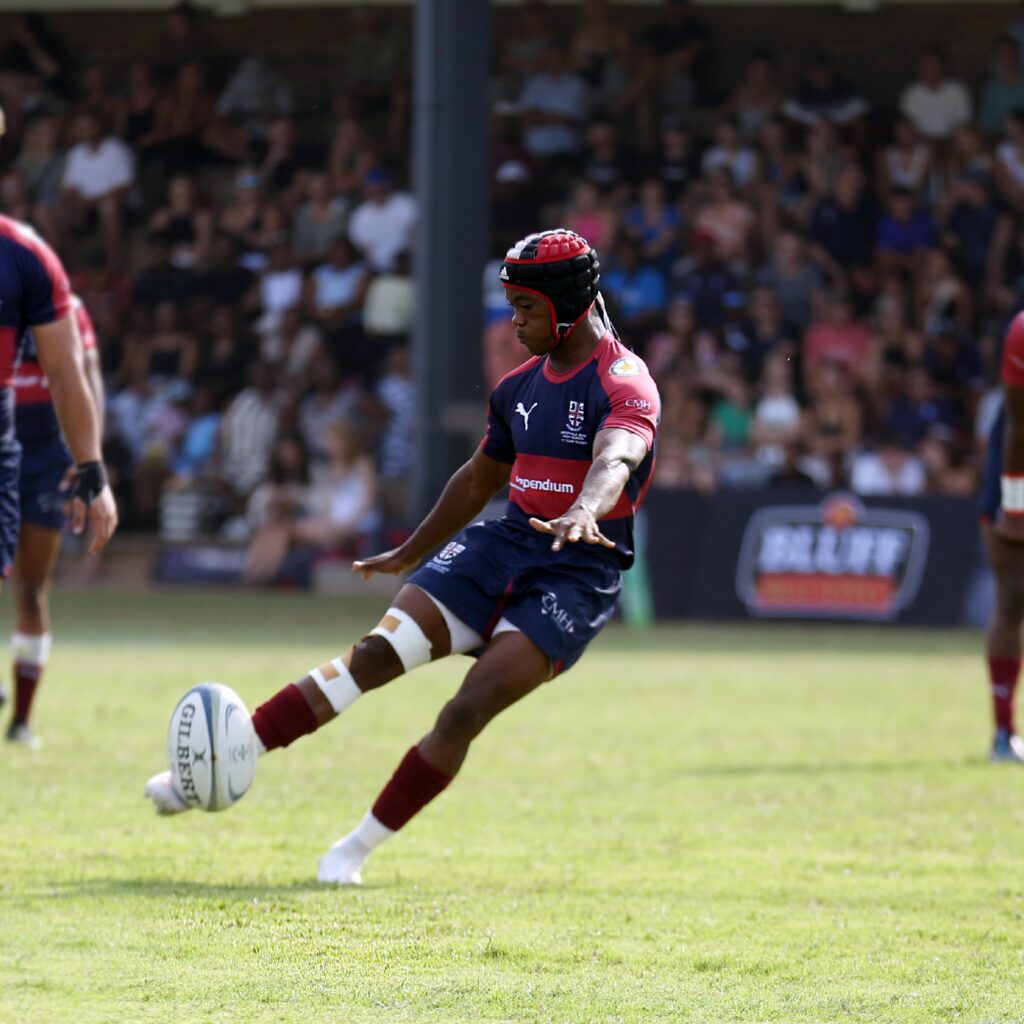 Rugby Vs Northwood
1st 23-22 win
2nd 12-13 loss
3rd 10-21 loss
4th 14-25 loss
5th 26-5 win
U16A 29-19 Win
U16B 28-0 win
U16C 17-12 win
U16D 24-7 win
U15A 23-7 win
U15B 7-26 loss
U15C 0-31 loss
U15D 0-36 loss
U14A 20-19 win
U14B 0-12 Loss
U14C 12-28 Loss
U14D 0-5 loss
U14E 0-15 Loss
It proved to be a great day for Westville as they came out with victories throughout their A teams. Fixtures against Northwood always tough and tightly contested and to therefore achieve this was no small feat. 
In what was a beautiful sunny day in Durban North, there were many tough and grueling  games played. It is tough to mention just one game as there were many great performances and results, but it was rather pleasing for the 1sts to get their 1st win of the season with a 22-23 result.
The wind proved to be a massive contributor to the days events. Opting to play against it in the first half, Westville knew it would need to dig deep and try stay within touching distance so that they could really capitalize in the second half. It didn't quite go to plan initially. Northwood had a strong start, racing away to a 10-0 lead. Westville stayed calm tgough and clawed back to go into the halftime break with the score at 10-8. 
The second half would consist of many errors from both teams. Westville managers to come up with some great tries though. With 5 minutes to go Avethandwa Tukwayo scored to send Westville ahead 23-15. Northwood were not done though. Naively Westville played too much Rrugby in their half in the last 5 minutes. Northwood turned the ball over and scored a converted try to go one point behind Westville. It would be a nervy last 2 minutes but Westville held on for a narrow win. 
Westville showed moments throughout the game that they can be a really good side in 2023. They just need to cut down their high error count as this is still costing them dearly from really hitting their straps. They have a short break now before taking on Noord Kaap, Hartpury from the UK, and EG Jansen at the Kearsney Easter Rugby festival. 
In the other age groups, the u14's will head to Maritzburg College for the Annual Skonk Nicholson Rugby festival. The u15's go to Paarl Boys for the Frans Malherbe festival, and the u16's go to Jeppe Boys High for their u16 festival. The 2nd team will play in a festival at Glenwood. We wish all the teams well and hope to build good momentum and cohesion for the rest of the season.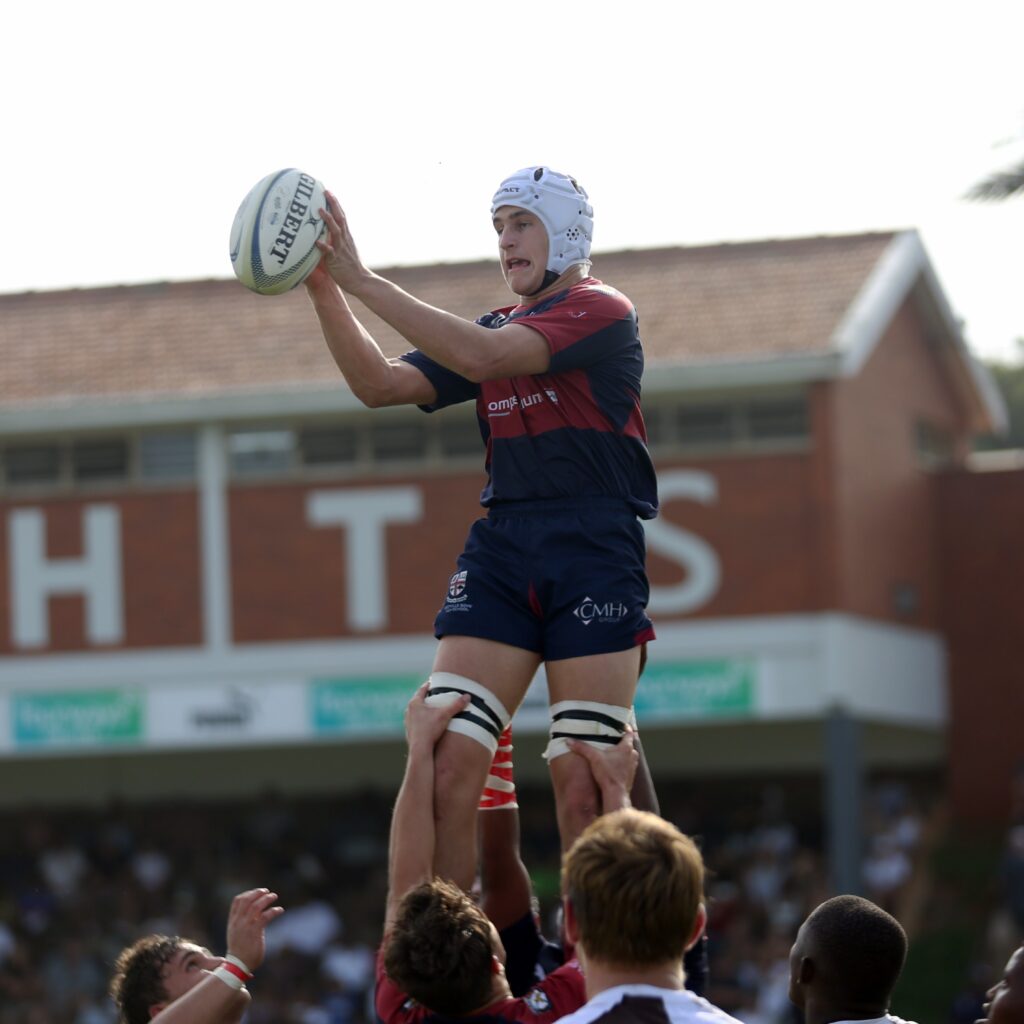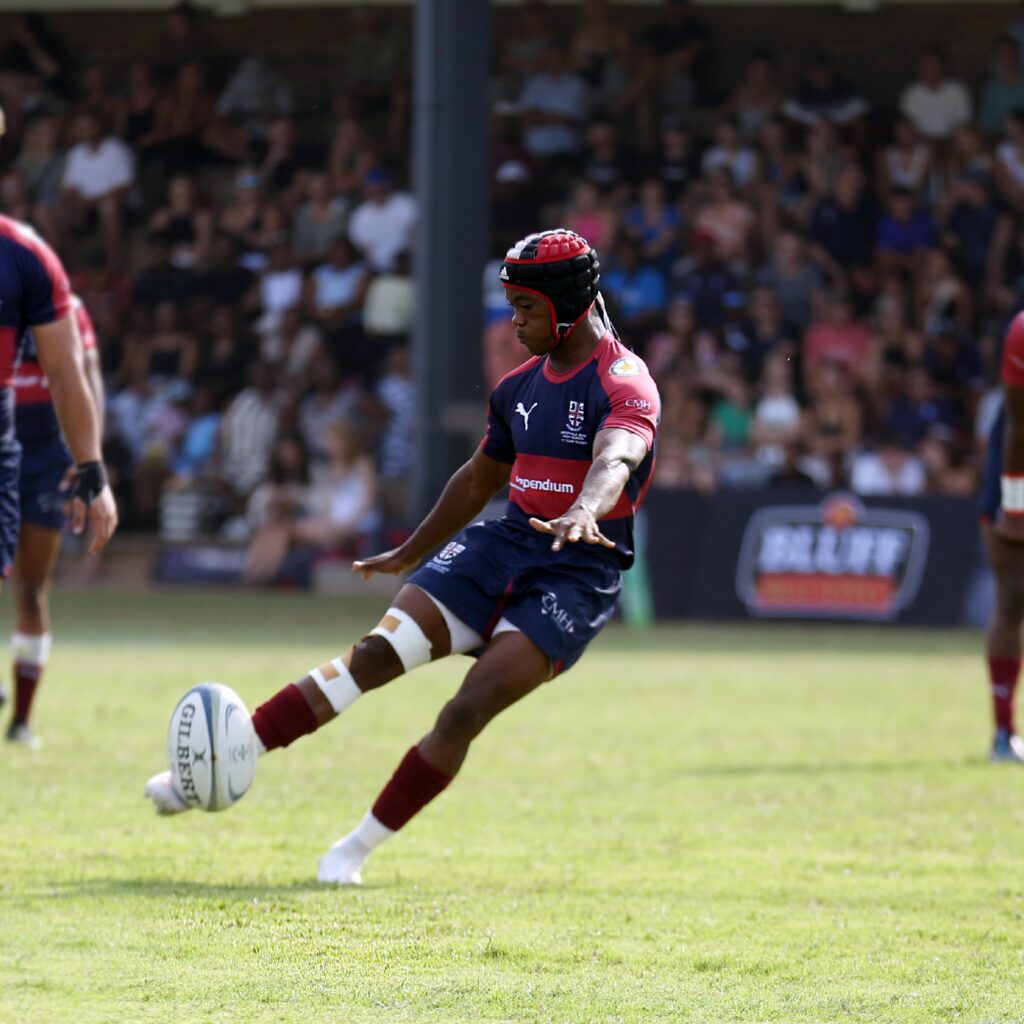 Rugby Vs Northwood
1st 23-22 win
2nd 12-13 loss
3rd 10-21 loss
4th 14-25 loss
5th 26-5 win
U16A 29-19 Win
U16B 28-0 win
U16C 17-12 win
U16D 24-7 win
U15A 23-7 win
U15B 7-26 loss
U15C 0-31 loss
U15D 0-36 loss
U14A 20-19 win
U14B 0-12 Loss
U14C 12-28 Loss
U14D 0-5 loss
U14E 0-15 Loss