At the conclusion of the 2020 swimming season, Westville Boys' High School has once again claimed the title of top swimming school in KZN.
Our swimmers lifted the coveted D&D trophy last Tuesday after their win against the top Durban schools.  The D&D is the season's most coveted trophy and gala.
The school also celebrated 13 years of consecutive gala wins after winning the D&D. The WBHS swimming team now has a track record of winning 65 out of 65 galas.
These include The Alan Burt Gala, the Nestor Pierides Inter-Provincial Gala, the State Schools' Gala, the KZN Top Schools Gala and the D&D Gala.
Results from the last two galas:
KZN Top Schools Gala: 18 February at Clifton:
1) WBHS 222
2) Clifton 174
3) DHS 144
4) Hilton 132
5) Kearsney 126
6) Maritzburg College 108
7) Northwood 107
8) Glenwood 92
9) Michaelhouse 51
D&D gala results at DHS 25 February 2020
1) WBHS 152
2) Clifton 107
3) DHS 90
4) Glenwood 69
4)  Kearsney 69
5) Northwood 57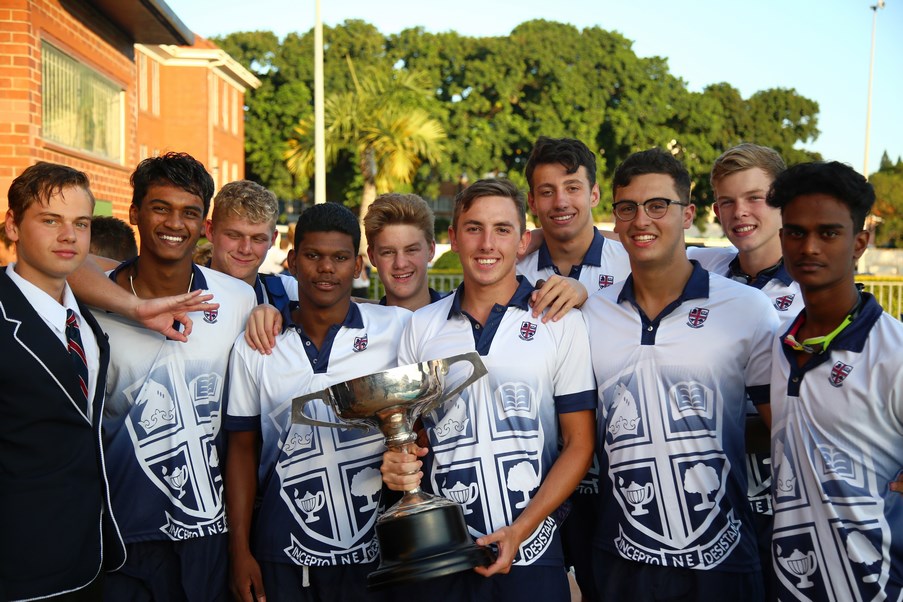 WBHS Senior Swimmers celebrate the School's 13th consecutive win of the D&D Gala last Tuesday:
Back: Connor Grobler, Arno Gauche, Kyle Hultzer, Andrew Cartwright
Front: Josh Parry, Kaydn Naidoo (vice- Captain), Ian Brijlal (Captain), Cameron Mac Allister, Michael Duckham, Jordan Moodley